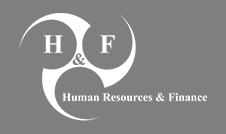 Human Resources & Finance
H&F _ best in class solutions: HCM | Finance | ICT
we govern the best technologies at the service of your business
Get to know H&F
We meet our customers' most demanding challenges by providing innovative services and solutions.
We work with multinationals and companies of national importance, governing technology in the service of digital transformation (DT Digital transformation).
Thanks to the integration with the other companies of the Group specialised in Consultancy, Labour Law and Financial Advisory, we providespecialised skills to carry out consultancy and legal assistance activities.
for over 30 years in Italy, we are a leading company in the fields of Human Capital Management, Finance, Information andCommunication Technology.
Value and profitability
We share a common challenge with our clients: to create and preserve value over time in a changing environment.
We are a company designed to assist and support multinational groups in their digital transformation.
Companies of national importance
Customer breakdown by number of employees
Products and services for efficient transformation
In a world that forces continuous evolution, human resource management, of business processes and their control represent a starting point for companies to carry out an efficient transformation through services designed for the organisation, HCM strategy, processes and technology; locally, globally and in the cloud.

HCM Consulting
Human Capital Management

Payroll management

Time attendance management

Travels management

Business Intelligence

Analytics

Budget

Labour consulting

Legal advice
HCM Products
Human Capital Management platforms

Payroll platforms

Time platforms

Travel platforms

Budget platforms

Staff Roster & Staffing platforms

Business Intelligence

Data Warehouse

Gate & Access management
HCM Outsourcing
Business Process Outsourcing (BPO)
Managed Services (MS)
Software as a Services (SaaS)
Facility Management (FM)
Body Rental Specialists
Accounting & reporting
HR Budget & labour costs
Finance Consulting
Tax & Statutory Global Compliance

Finance

Controlling

Treasury

Budget

Business Intelligence

Analytics
Finance Products
Account Receivables

Account Payables

General Ledger Account

Fixed Assets

Withholding Tax Management

Control & GPM Analyses

BS & PL Reporting

Treasury Management

Agent Commission Management

Business Intelligence & Corporate Performance Management
Systems Integration
Stealth® vs Finance (SAP, JDE, Oracle EBS, Dynamics, Navision, ECON, any others)
Stealth® Retail vs Finance (SAP, JDE, Oracle EBS, Dynamics, Navision, ECON, any others)
Payroll vs Finance Integration (SAP, JDE, Oracle EBS, Dynamics, Navision, ECON, any others)
Payroll vs HCM (Talentia, SAP HR, Workday, Cornerstone, any others)
HCM vs Payroll (Talentia, SAP HR)
Fashion & Luxury Consulting
Processes Tax & Statutory Global Compliance

Fashion ERP selection




Retail strategy definition




Omnichannel and eCommerce approach
Fashion & Luxury Products
Stealth® GO platform

Stealth® platform

Stealth® Retail platform

Stealth® OMS add-on

Stealth® Ominichannel & Workflow solution

Stealth® Analytics
Software Development
HCM Custom procedures
Stealth® Custom procedures
Finance Custom procedures
Budget Custom procedures
Staff Roster Custom procedures
Integration Custom procedures
Ecosystem - Partners
We extend our technological and business capabilities through a powerful ecosystem of market-leading partners and innovators.
Seniority
from over 30 years with over 100 HCM and ICT consultants
Capabilities
we are a point of reference for ADP®, Talentia and Dedagroup Stealth®clients and partners
Smart & flexible
we are consistent and quick in supporting the customer's business models
Expertise
we provide a complete and comprehensive response to the needs of companies with services ranging from the provision of infrastructure, theintegration of technology platforms,process outsourcing and extending to specialised Business, Management and Technology Consultancy
Partnership
we are the first ADP® partner in Italy in terms of number of directly managed employees, we are a strategic partner of Dedagroup Stealth®for the Finance area and of Talentia for the Human Capital Management area
Results
we achieve fast and tangible results with excellent multi-platform solutions. Loyal customers with more than 20 years' relationships
Integrated Services - The Group
We operate at theintersection of business and technology to help customers improve their performance and create sustainable value. We enjoy extensive and integrated collaboration with other Group companies.

H&F | Padua
Via San Crispino, 28
35129 Padova (PD)
Italy
T. +39 049 7705811
M. info@hfc-ita.com
H&F | Venice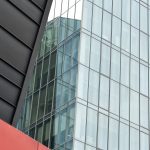 Via Bruno Maderna, 7
20174 Venice (VE)
Italy
T. +39 049 7705811
M. info@hfc-ita.com
H&F | Verona
Via Giuseppe Zorzi, 7
37138 Verona (VR)
Italy
T. +39 049 7705811
M. info@hfc-ita.com
H&F | Vicenza
Via Daniele Manin, 7
36015 Schio (VI)
Italy
T. +39 049 7705811
M. info@hfc-ita.com
H&F | Milan
Viale Giulio Richard, 5a
20143 Milan (MI)
Italy
T. +39 049 7705811
M. info@hfc-ita.com
H&F | Meda
Via Lombardia, 3
20821 Meda (MB)
Italy
T. +39 049 7705811
M. info@hfc-ita.com
Padua (HQ)
H&F
Via San Crispino, 28
35129 Padua (PD)
Italy
T. +39 049 7705811
M. info@hfc-ita.com
Venice
H&F
Via Bruno Maderna, 7
30174 Venice (VE)
Italy
T. +39 049 7705811
M. info@hfc-ita.com
Verona
H&F
Via Giuseppe Zorzi, 7
37138 Verona (VR)
Italy
T. +39 049 7705811
M. info@hfc-ita.com
Vicenza
H&F
Via Daniele Manin, 16/18
36015 Schio (VI)
Italy
T. +39 049 7705811
M. info@hfc-ita.com
Milan
H&F
Viale Giulio Richard, 5a
20143 Milan (MI)
Italy
T. +39 049 7705811
M. info@hfc-ita.com
Meda
H&F
Via Lombardia, 3
20821 Meda (MB)
Italy
T. +39 049 7705811
M. info@hfc-ita.com
H&F _ best in class solutions: HCM | Finance | ICT
we govern the best technologies at the service of your business