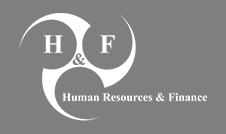 Human Resources & Finance
H&F _ best in class solutions: HCM | Finance | ICT
governiamo le migliori tecnologie al servizio della vostra impresa
Conosci H&F
Vinciamo le sfide più impegnative per i nostri Clienti fornendo servizi e soluzioni innovative.
Collaboriamo con multinazionali e aziende di rilevanza nazionale, governando la tecnologia al servizio della trasformazione digitale (DT Digital transformation).
Grazie all'integrazione con le altre realtà del Gruppo specializzate in Consulenza, Diritto del Lavoro e Financial Advisory, mettiamo a disposizione competenze specialistiche per lo svolgimento di attività di consulenza e assistenza legale.
da oltre 30 anni in Italia, siamo un'azienda leader negli ambiti Human Capital Management, Finance, Information and Communication Technology.
Valore e redditività
Condividiamo con i nostri Clienti una sfida comune: creare e preservare valore nel tempo in un contesto che cambia.
Siamo una realtà progettata per affiancare e supportare gruppi Multinational nella trasformazione digitale.
Indice di fidelizzazione dei clienti
Aziende di rilevanza nazionale
Ripartizione clienti per numero di dipendenti
Prodotti e Servizi per una trasformazione efficiente
In un mondo che obbliga a continue evoluzioni, la gestione delle risorse umane, dei processi di business e del loro controllo rappresentano per le Aziende un punto di partenza per effettuare una trasformazione efficiente attraverso i servizi pensati per l'organizzazione, la strategia HCM, i processi e la tecnologia; a livello locale, globale e nel cloud.

HCM Consulting
Human Capital Management

Payroll management

Time attendance management

Travels management

Business Intelligence

Analytics

Budget

Consulenza del Lavoro

Consulenza Legale
HCM Products
Human Capital Management platforms

Payroll platforms

Time platforms

Travel platforms

Budget platforms

Staff Roster & Staffing platforms

Business Intelligence

Data Warehouse

Gate & Access management
HCM Outsourcing
Business Process Outsourcing (BPO)
Managed Services (MS)
Software as a Services (SaaS)
Facility Management (FM)
Facility Management (FM)
Specialists Body Rental
Accounting & reporting
HR Budget & labour costs
Finance Consulting
Tax & Statutory Global Compliance

Finance

Controlling

Treasury

Budget

Business Intelligence

Analytics
Finance Products
Account Receivables

Account Payables

General Ledger Account

Fixed Assets

Withholding Tax Management

Control & GPM Analisys

BS & PL Reporting

Treasury Management

Agent Commission Management

Business Intelligence & Corporate Performance Management
Systems Integration
Stealth® vs Finance (SAP, JDE, Oracle EBS, Dynamics, Navision, ECON, any others)
Stealth® Retail vs Finance (SAP, JDE, Oracle EBS, Dynamics, Navision, ECON, any others)
Payroll vs Finance Integration (SAP, JDE, Oracle EBS, Dynamics, Navision, ECON, any others)
Payroll vs HCM (Talentia, SAP HR, Workday, Cornerstone, any others)
HCM vs Payroll (Talentia, SAP HR)
Fashion & Luxury Consulting
Processes Tax & Statutory Global Compliance

Fashion ERP selection




Retail strategy definition




Omnichannel and eCommerce approach
Fashion & Luxury Products
Stealth® GO platform

Stealth® platform

Stealth® Retail platform

Stealth® OMS add-on

Stealth® Ominichannel & Workflow solution

Stealth® Analytics
Software Development
HCM Custom procedures
Stealth® Custom procedures
Finance Custom procedures
Budget Custom procedures
Staff Roster Custom procedures
Integration Custom procedures
Ecosistema – Partners
Ampliamo le nostre capabilities tecnologiche e di business grazie ad un potente ecosistema di partners leader di mercato ed innovatori.
Seniority
da oltre 30 anni con oltre 100 Consulenti HCM e ICT 
Capabilities
siamo punto di riferimento per Clienti e Partners ADP®, Talentia e Dedagroup Stealth®
Smart & flexible
siamo costanti e veloci nel supportare i modelli di business del Cliente
Expertise
rispondiamo in modo completo ed esaustivo alle esigenze delle aziende con servizi che vanno dalla fornitura dell'infrastruttura, all'integrazione di piattaforme tecnologiche, all'outsourcing di processo e si estendono fino alla Consulenza specialistica del Lavoro, Direzionale e Tecnologica
Partnership
siamo il primo partner di ADP® in Italia per numero di dipendenti amministrati direttamente, siamo partner strategico Dedagroup Stealth® per l'area Finance e di Talentia per l'area Human Capital Management
Results
otteniamo risultati rapidi e concreti con soluzioni di eccellenza multi piattaforma. Clienti fidelizzati con rapporti ultra ventennali 
Servizi integrati – Il Gruppo
Operiamo all'intersezione tra business e tecnologia per aiutare i Clienti a migliorare le proprie performance e creare valore sostenibile. Vantiamo un'ampia ed integrata collaborazione con le altre aziende del Gruppo.

H&F | Padova
Via San Crispino, 28
35129 Padova (PD)
Italy
T. +39 049 7705811
M. info@hfc-ita.com
H&F | Venezia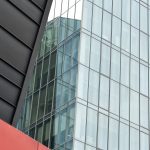 Via Bruno Maderna, 7
20174 Venezia (VE)
Italy
T. +39 049 7705811
M. info@hfc-ita.com
H&F | Verona
Via Giuseppe Zorzi, 7
37138 Verona (VR)
Italy
T. +39 049 7705811
M. info@hfc-ita.com
H&F | Vicenza
Via Daniele Manin, 7
36015 Schio (VI)
Italy
T. +39 049 7705811
M. info@hfc-ita.com
H&F | Milano
Viale Giulio Richard, 5a
20143 Milano (MI)
Italy
T. +39 049 7705811
M. info@hfc-ita.com
H&F | Meda
Via Lombardia, 3
20821 Meda (MB)
Italy
T. +39 049 7705811
M. info@hfc-ita.com
Padova (HQ)
H&F
Via San Crispino, 28
35129 Padova (PD)
Italy
T. +39 049 7705811
M. info@hfc-ita.com
Venezia
H&F
Via Bruno Maderna, 7
30174 Venezia (VE)
Italy
T. +39 049 7705811
M. info@hfc-ita.com
Verona
H&F
Via Giuseppe Zorzi, 7
37138 Verona (VR)
Italy
T. +39 049 7705811
M. info@hfc-ita.com
Vicenza
H&F
Via Daniele Manin, 16/18
36015 Schio (VI)
Italy
T. +39 049 7705811
M. info@hfc-ita.com
Milano
H&F
Viale Giulio Richard, 5a
20143 Milano (MI)
Italy
T. +39 049 7705811
M. info@hfc-ita.com
Meda
H&F
Via Lombardia, 3
20821 Meda (MB)
Italy
T. +39 049 7705811
M. info@hfc-ita.com
H&F _ best in class solutions: HCM | Finance | ICT
governiamo le migliori tecnologie al servizio della vostra impresa